Open Outlook Express. Click on Tools, then Accounts. If not selected click on the Mail tab. Then select Add on the right side and select Mail.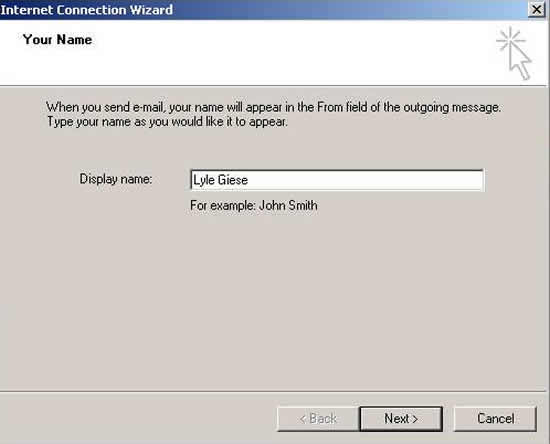 This brings up the Internet Connection Wizard. Type in your name as you want it displayed in your email and click Next.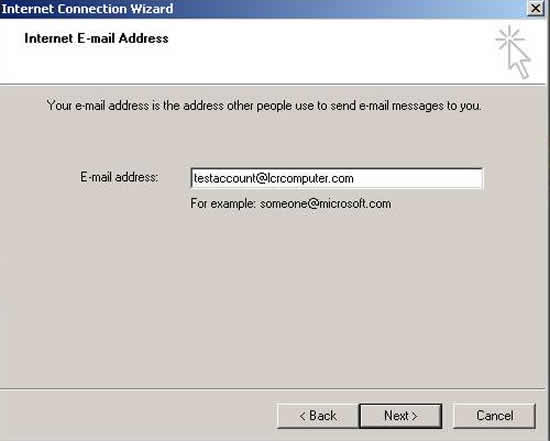 Type in your full email address here and click Next.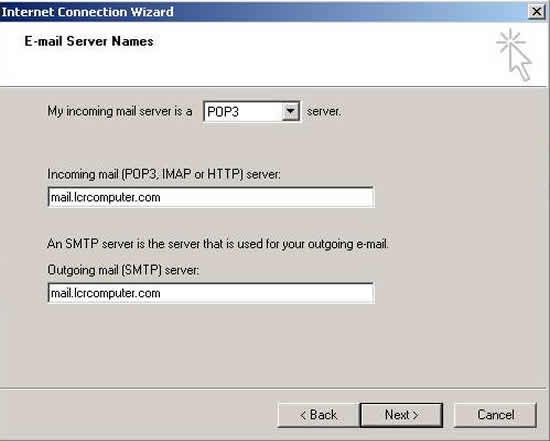 Accept POP3 in the first line. IMAP is available, but is an advanced option that you should ask for help with.
On the Incoming Mail line put in mail.<yourdomain.com> (and NOT mail.lcrcomputer.com).
On the next line, put in mail.<yourdomain.com> (and NOT mail.lcrcomputer.com)
Click Next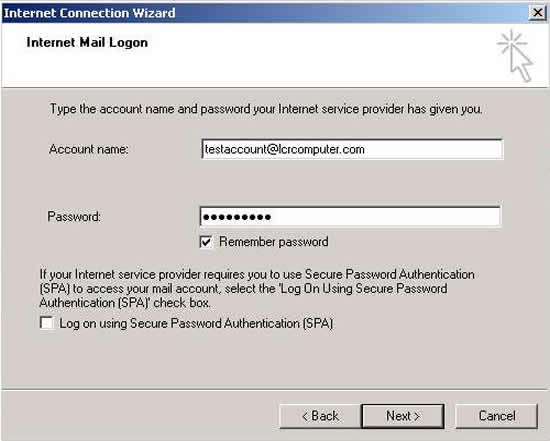 On the Account name line, input your full email address and on the next line your password and click on Next.
Click Finish.
Highlight the entry you just created if it's not highlighted and then click on Properties.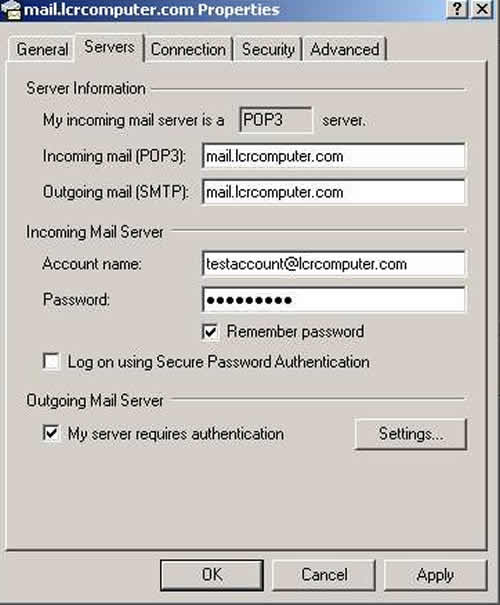 Click on the Servers tab. Under Outgoing Mail Server, check 'My server requires authenication'. Then click on the Advanced Tab.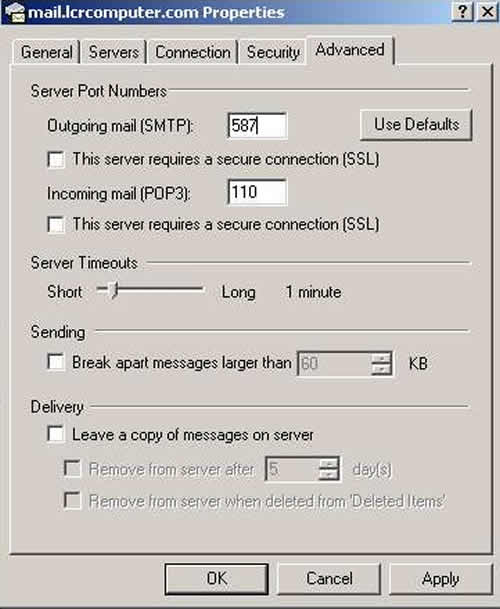 Under Server Port Numbers, change outgoing mail(SMTP): to 587 (default is 25).
Incoming mail(POP3) default is 110 and that should be ok. Click on OK.
Close and re-open Outlook Express for this new account to start working.
Please note that there is an option of Leave a copy of messages on the server here. Use this option with extreme caution. One of the issues with this option is that Outlook/Outlook Express can become confused and think that all the messages on the server are suddenly new and will re-download all of the messages still on the mail server, creating duplicates in your inbox.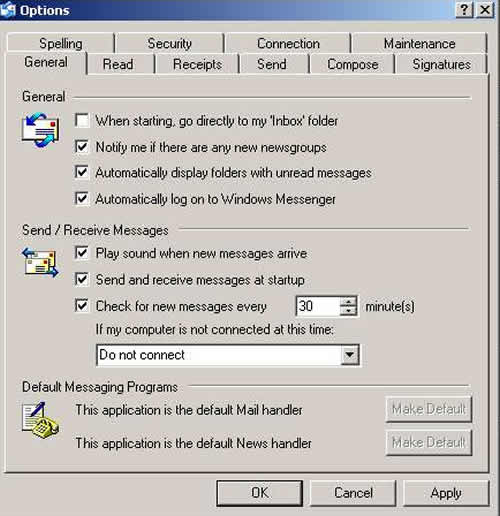 Please note: In Outlook and Outlook Express, on this page you have an option to change how often to check for new messages. There are bugs in different versions of Outlook and Outlook Express that will create duplicate email messages if you routinely check for new email at intervals of less than 10 minutes. If you hae a problem with getting duplicate emails and have this set to anything less than 10 minutes, our answer will be to raise this setting to 10 minutes (or higher if you get a lot of large messages) and let us know if the problem continues.